Online businesses are constantly growing. Online demand for products and services is increasing because customers today live in an increasingly competitive technological world. They want to save not only money but also their time. There are hundreds of new websites being created every day as the demand for products and services grows. Every day, new websites are created for products and services. Research shows that PHP frameworks are responsible for 2/3 of all websites.
A PHP web development framework is basically a structure or library that allows us to create web applications. There are many PHP frameworks, including Zend, CodeIgniter, and Laravel. Symfony, Yii, and many others It is difficult to choose one of the PHP frameworks because they are all secure, simple, and scalable. Symfony, which is ranked third in popularity behind Laravel and CodeIgniter, is the most popular PHP framework. Before you go any further, it is important to understand what a symphony is and how it works.
What is the Symfony Framework, and how does it Work?
Symfony, an open-source PHP framework with a number of modular components, is very popular. It is not a complete web framework such as Laravel or Ruby on Rails. You can use its modular components in many ways to create powerful websites and apps. Symfony's greatest advantage is that developers can add modules to suit their needs. Additionally, it reduces developers' time by making it easier for them to code.
They can also use the framework components and high-end configurations readily available. Because Symfony Development Services is the most popular choice for enterprise web apps, its demand has been increasing. These are solid reasons to choose Symfony for your web and app development requirements.
Credibility: Symfony was first released in 2005. Now it is a worldwide brand and framework. You can add modular components to it with other frameworks such as Drupal, Magento, phpBB, and many more. Symfony's main goal is to make it easier to create and maintain web applications. It is trusted by many developers because it takes away the tedious part of programming. Symfony is trusted by many companies. National Geographic, TED, and Vogue are just a few examples. Its incredible and advanced features have proven it reliable over time, while other frameworks struggle to match it.
Symfony's support system provides long-term maintenance for its customers with high-performance software. Regular updates ensure its longevity.
Symfony development is one of the reasons why Symfony is so popular. It has many advanced features that make it easier to develop. It uses less memory and optimises performance. Symfony's amazing features make it easier for developers to write less code. Its generic components can be reused, which saves a lot of time.
Expandable: This is another reason why Symphony developers are so popular. Everything is presented in the Symfony framework as a bundle. These bundles can be reused in other projects or shared with the community. You can modify or change anything to suit your needs.You can modify or add features to an application according to your needs.
Stable and Sustainable: Symfony ensures that any application, regardless of its version, is stable and viable. It is compatible with all public APIs and works with the most recent components.
Symfony's ease of use and testing is excellent, as we have already discussed. Symfony has "embedded best practices" that allow both beginners and experienced developers to quickly learn. It is easy to use by developers thanks to its detailed documentation, community, and professional support.
This makes it easier to configure the application to improve its performance. Symfony makes unit testing easy by using the PHP Unified Library. Symfony can verify the output without any script code. It also offers good tools for functional, behavioral, and unit testing.
Symfony is user-friendly and flexible: MVC components allow you to fully control configuration and other important features of development. Symfony's interface is extremely user-friendly, making it accessible for everyone. Another reason Symfony is different from other PHP web development frameworks is its flexibility.
To reduce development costs, the bundles can be reused and reconfigured according to the requirements for multiple applications. Components, on the other hand, can be used as a standalone module or added to other modules according to the requirements. This is a general feature that makes it easier for dedicated developers to code and reduces the amount of coding required. It can be used with other PHP frameworks. Symfony's two amazing features make it more flexible.
In the Final Analysis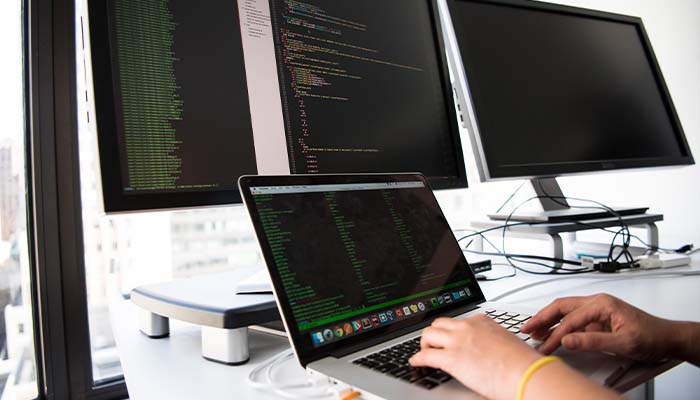 The Symfony framework is a great choice for your next web or app development project. Symfony is a way to have a long-term view of your application assets. These incredible features should be enough to convince you to use Symfony Web Development Services. Our expert Symfony developers are available to help you. Get the top web design and development services from us by sharing your requirements today.