android application development company
Business-centric app and new customers can be gained with android app development and is one of the extensively used approaches. PerfectionGeeks focus on emerging the right app that can meet your desires and drive towards business growth.
Avail for our Android App development services
Your search for an Android app development company that can help your business harness mobile technology to reach customers and clients on the most popular platforms is what brought you here.
PerfectionGeeks, a mobile development team with a wide range of skills, delivers exceptional Android apps for both B2B/B2E as well as B2C markets. Our apps help businesses increase their reach to millions of Android users, create new profit centers and stand out from the rest. Let's find out if our Android mobile app development services meet your needs.
Android is a popular choice for both startups and established companies. We provide Android development services that are fully capable of supporting both established companies as well as their SME counterparts. Our android development company guarantees scalability and expertise in all things related to android app development.
What Exactly Do
We Do

?

We assist businesses of all sizes to grow their business and increase customer engagement through the use of one of the most dynamic tech platforms on the planet- Android.

Businesses can reach a wider audience with our android app solutions, dramatically increasing their chances for success. Our vision is for a model that places businesses in the vicinity of their target audience.
Android App Development Consultation
Android apps come with a set of customer expectations and user bases. Our consultants help businesses align their ideas to those expectations and an Android-specific customer base. Our consultants will help you select the best Android platform for your store and how to top it.
Android UI/UX Design
Android is the most expensive ecosystem. It is supported by a variety of devices. Our Android app designers are experts in creating memorable experiences for all Android versions and devices.
Custom Android Application Development
Our Android application developers are experts in creating robust and scalable Android solutions. We develop custom Android software for many industries around the world. We can help you create a solution that reflects your unique voice in a marketplace with millions of apps.
Android Software Testing
Custom Android app development is designed to be secure and performant. Your android mobile app development will be flawless and without any lags. To ensure future-ready android software development, we use a combination of manual and automated testing.
Multi-platform Deployment
Our company specializes in seamless integration, and deployment of android apps. No matter what platform you are on, our android development experts can help. This mobile application development guide provides a comprehensive overview of Android development.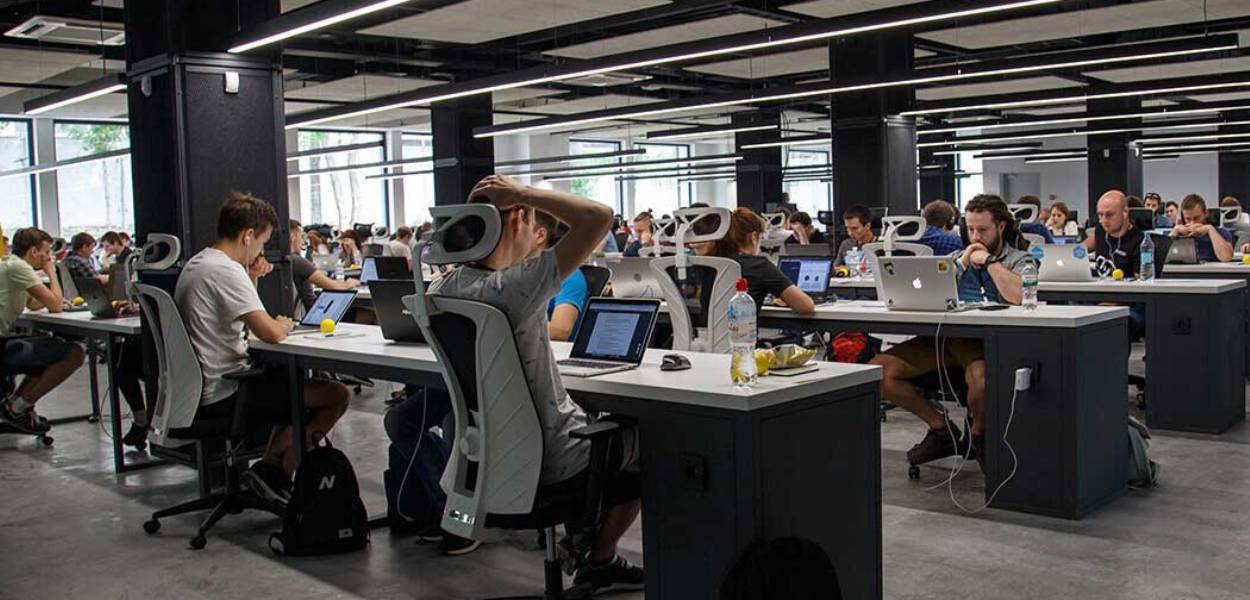 Our Comprehensive Android App Development Services
We can help with all your Android development needs
Android Web-Based Apps
Our Android-web-based apps are easy to use, secure and simple to maintain. You can choose our Android-web-based development services to get a flexible app that can grow with your business. Clients around the world have praised our innovative web-based app solutions.
Android App Porting
We provide a complete porting service for Android apps with all the latest industry standards. Our ultimate goal with this service is to make your Android app more visible on different devices and OS. This will allow you to gain more clients and increase your business growth.
Android App Testing
We test your app for bugs to ensure it is ready for market. Our quality inspectors work tirelessly to ensure that your Android app runs smoothly. You can also get a fully-functional app.
Top Android App Development Benefits to
Skyrocket

Your

Business Ideas

To attract more customers, every entrepreneur must be creative. This is because revenue is the ultimate goal for any business. The Android platform's evolution offers entrepreneurs an affordable and scalable way to create apps.
High Return on Investment with Lower Costs
The Android SDK is a key advantage in Android app development. These SDKs can be used by the development teams to create interactive apps. However, the developer's/development teams are required to pay a one-time registration fee for application distribution. They can then use any device to build and test their product on their smartphones. This ensures low investment and higher user engagement. An interactive app benefits the end-users and gives the enterprise a better return on investment.
Faster Deployment
Android apps for business have a quick development cycle that takes only a few hours. This gives companies a competitive advantage if they want to get their idea to market faster. Android development offers many benefits, including a reduced time to market (TTM).
Target Multiple Platforms
Java is a programming language that makes it simple to port an app to different operating systems such as Symbian or Ubuntu. Businesses can target multiple platforms through Android app development. This is just one reason why Android app development is so popular.
Flexibility and Scalability
The OS has gained flexibility and adaptability with the introduction of Android Studio. It can be integrated with all Android devices, including smartphones, tablets, and wearables. It allows Android apps to be compatible with new technologies such as IoT, AR, and VR. It is one of the most important android app benefits. The versatility of Android apps allows developers to create dynamic mobile applications that can be used for multiple purposes once they are installed on the device.
Enhanced Security
Android has several new security features. This will protect against viruses and malware. Android application development offers exceptional advantages in safety and reliability. Continue reading to learn about the best Android security and privacy practices that help organizations define the right approach through the entire application lifecycle.
Customization
Android is an open-source platform that allows developers to customize it as much as they want. Android applications are popular because of this. The OS allows you to create versatile Android apps that can easily be integrated into existing business processes and data management functions. Enterprises can reach a wider customer base and adapt to changing business needs.
We Offer
Custom Android App

Development
On all platforms
Our services are not limited to smartphones. We are proud of our Android mobile app development portfolio. It is an example of our experience across multiple Android platforms and devices.
We have delved deep into Android's world through our full-cycle custom Android application development process. We have looked at all options - smartphones, Android tablets, and Android Wear.
To deliver intuitive, easy-to-use apps, we use the most trusted android app development software. Highly skilled Android app developers are familiar with the secrets to creating apps that have more than one million downloads on Google Play Store.
Our Android App Development Process
Our custom Android services make us the best Android app development company in America. We can help you improve your development strategy, strengthen viable solutions, design seamless experiences and build apps that bring unmatched value to users' lives. Trusted Android app development company, we design and develop custom Android apps for any business size.
frequently asked questions
To provide an ideal android apps development, our app developers make use of all the latest technologies and tools like those of Tools & IDE - Android NDK, Android SDK, & Android Studio Language - Designing - XML & Java/Kotlin, Database - Realm & SQLite.
As a development agency in Delhi, we are offering both the services (iOS and Android) to run your business smoothly.
Yes, you do hold an opportunity to test the apps you have been asking the developer. As our android app, developers cross-check all the functioning before handling, but you have full right to do so.
Android app development is a long process, although we do detailed discussion with you can set the stipulated time to reach the target.