IOS Application Development Company
PerfectionGeeks Technologies is here to provide Innovative and Custom-Built iOS Solutions for your Business.
Why Do We Keep On Focusing Towards Professionals?
One of the most crucial considerations when selecting an iPhone app development company is the team that will be responsible for bringing your app to life. Our team is comprised of industry professionals and veterans. Once you have appointed your work, you can sit back and relax with the mixture of your trust and our commitment. They know the ropes, but they're also dedicated to providing the best possible stability, operability, and functionality in a native app. They're obsessed with technology but equally obsessed with delivering the best customer experience and support possible.
What Makes Us the
First Choice

for Your

iPhone Application Development

Company?

We have transformed many forward-thinking companies by creating end-to-end technology solutions for a wide range of industries. Our team makes sure the solution built is versatile, well-architected, and has a solid framework.
reach your audience
Sometimes you are not able to reach your audience, this is where your app will speak up and give detailed information about what your customers are in a need of.
advanced features
e advanced methodologies and technologies to build apps with a path-breaking interface and advanced features.
enterprise experience
With an enterprise experience of more than a decade in app development, we have a lengthy range of skillfully crafted iOS apps in the Apple App Store.
qualified developers
Our qualified mobile app developer's team is not just focused on crafting apps that meet clients' needs, but also ensures that the developed mobile app follows stringent guidelines of the iPhone app store.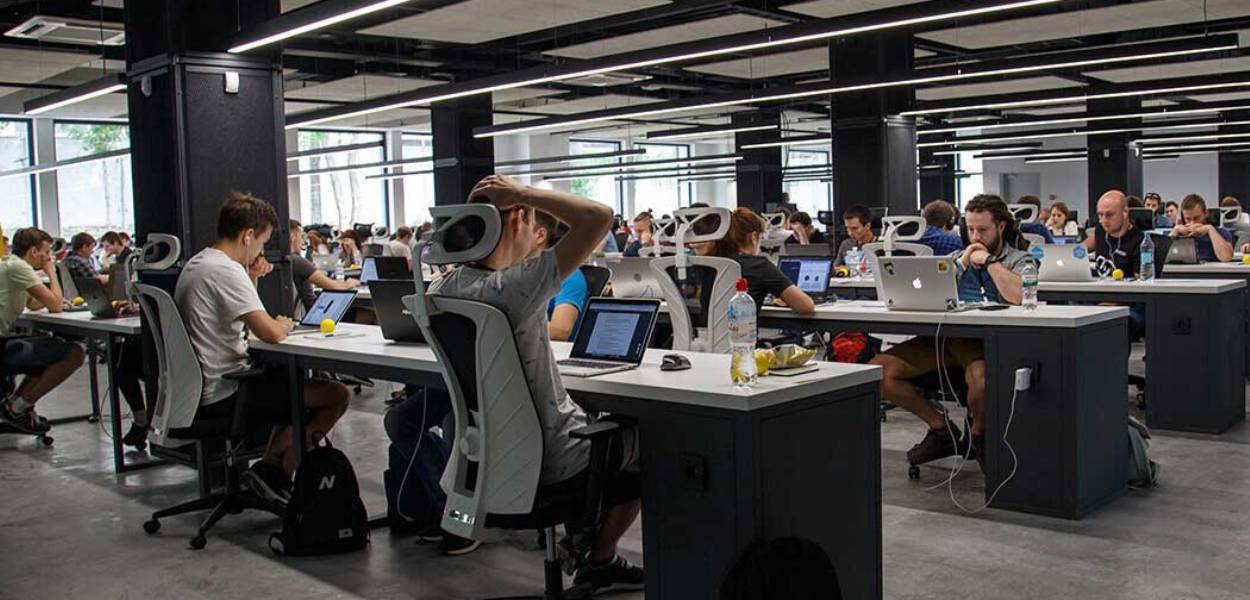 Benefits in Acquiring An iOS App-You Must Know
By developing an iOS app you will be nearer to your audience and this is a demonstrated fact. You can determine this, with the development of an app and those times not being in touch with it. Towards the iPhone app development, we not only assist you with the customized app but also opens up a way to get the desired objectives that you always wished to.
Improved Brand Awareness
We all know how essential your brand awareness is, a small error can cost you heavily for sure. Apart from this missing an iOS app can be a tremendous loss as well. With its development, you can maximize your awareness and also with comfort. We hope you want to reach such a place.
Reach Client Loyalty
Access to your services and products is way easier when you have built an app for your business. A user-friendly app is way more beneficial and earns customer loyalty. To make your interaction easier and friendlier our proficiency focus on your prime condition.
Superiority over Competitor
An iPhone app builds a great benefit for your clients and your ROI. You ought to be ahead of your opponent. So do not miss out while going on any of the required steps. A well-developed and inbuilt features app is way more vital than not having an app.
Amended Customer Interaction
As an iOS app agency, we truly comprehend how valuable your customers are. With the evolution of an app, you will be easily delivering your services to consumers. You can upgrade your services and also the introduction can be made of a newer one. This will keep your clients to be attentive to what you are making up so.
The
process

that we followed

We begin with the development strategy. We know how essential this goanna be for you, and we take it as prime responsibility.
Analysis and Planning
We develop a road map and move towards making your wish to reach new heights.
UI/UX Design
We create an effortless user experience through your app. Designing and implementation will be in such a way that it will give your user the expected features which they always wished to.
App Development
Our developers go with detailed research about the technology stack, technical architecture, and development milestones. We make sure that we do not lack in any of the steps of the ongoing process. It has three integral parts and those are-
Back-End/Server Technology
Mobile App Front End
API
Testing
The testing methodology will include its usability, stability, and security. To perform this developers will go with the comprehensive QA testing of your app that can address all sorts of app testing.
Performance
Security
Functional Testing
Device And Platform Testing
Industries we have worked with
Insurance
Healthcare
Manufacturing
FMCG
Finance & Banking
Education
Retail
IT & Telecom
Legal
Government
Transportation
Media
PerfectionGeeks
Valuable Destination

for Your

iOS App Development
We all know the fact that mobile apps have become a critical business requirement these days. And we are sure that you have a view to what extent it can be profitable to you. Smartphones are essential for all users and to reach the mind of people, an ios app is a stipulation. Whether you hold an e-commerce platform or any other industry, you must possess a mobile app to reach the minds of millions of people.
This will make them connect with us and about what you are offering. Whether a small or a medium-sized business an online platform of eCommerce always looks for the profitable business if you have a plan in expanding your company or to give a touch to your service, hiring an iPhone application development company is a necessary step for you. By hiring us, you will be profitable for your business and get assistance from experts, which often customers fail to achieve. We have not determined our services within India but to the USA and other major countries. However, we make sure to deliver you
Transparency
While keeping our relationship to be 100% pure, when we take up any of the projects we make sure to recommend what we can offer and deliver the one committed.
Expertise
iPhone Application Development Company has made us a stage where we can call ourselves professionals. We have a reliable team of professionals who can assist you with what you need while giving you thoughtful advice.
Technical Assistance
After fulfillment or in between of the project, if it will require you to connect with us, our team is ready to support you. We believe in delivering a solution till the time we take pleasure in you.
Timely Submission Of Project
Not many companies have a specified time in terms of delivery, we are pretty sure that you once in your life must have gone towards the condition. But, PerfectionGeeks have a proven track record of giving a project to what has been decided. And this has made us stand among the top competitors.
frequently asked questions
We at PerfectionGeeks Technologies always try to maintain up with the latest trends in technology and are always creating new methods and tools to help our customers to build their mobile applications. And of course, we always test our work on other mobile devices and make sure that our applications are fully responsive and compatible with the latest Apple devices.
It is quite hard to identify the most used languages for creating iOS apps since many developers use different languages for other parts of the development. A few of the most used languages are Objective C, C, C++, HTML5, Swift, and CSS3. In general, Objective -C is used for the user interface part of a program whereas C, C++, and Swift are used for the underlying code. A lot of software development organizations use Objective-C for app development and Swift for the backend part of apps because of their attractive and intuitive languages.
One of the most famous technologies to develop an IOS app in Swift. It is Apple's programming language for creating native iOS, OS X, and Watch OS apps. With the help of this, you can create apps efficiently with one codebase. Swift is quick and interacts with other languages.
Hiring a dedicated iOS development team is a long-drawn procedure where you have to filter through thousands of designers. Particularly if you hire a team online and remotely. We at Tagline InfoTech have years of knowledge in hiring top-notch software engineers and web creators. Our dedicated business development team does thorough research and refines your needs, making it more comfortable for you to find the right candidates. We have a pool of dedicated and experienced iOS development teams undergoing several rounds of interviews based on your technical requirements, communication skills, and past work experience
The iOS platform seems to be a natural option for app development right now. IOS is one of the numerous stable and feature-rich platforms in the market. There is also a huge community of creators who are always working on new and improved tools. However, it is not a sure-shot affair. You need to try harder to create your mobile app stand out in the iOS market. You need to make sure it completely matches the user's expectations.